IBJJA
International Brazilian Jiu Jitsu Association
Be part of our team!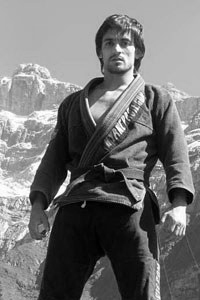 With the world's interest in Brazilian Jiu-Jitsu, I started traveling the world to share my BJJ knowledge and also experience other grappling styles such as MMA and Greco Roman wrestling, throughout training and competition. Many people I have met and train together and many of them became my students and closed friends. Later we decided to create an International Association to integrate all my students in the different countries. With the creation of IBJJA, I would be able to guide students through the techniques, methodology and philosophy needed to build a powerful and well structured program to unify the quality of traditional concepts and also unified members, practitioners and friends in a healthy environment. IBJJA is committed to serving and assisting in the development of the Brazilian Jiu Jitsu student, organization or academy by providing quality training through our Official representatives worldwide. The Association offers belt testing, seminars, tournaments and certificates for its members, as well as providing a structured atmosphere with guidelines and training records for students who take Brazilian Jiu-Jitsu seriously and wish to track their progress. Our classes are available to all members. Members also have the opportunity to meet and train with members in other states and countries, having access to the various representative training facilities throughout these areas. The IBJJA welcomes students of all ages. From beginners and advanced students, to those who are currently involved in different styles of martial arts, the Association provides the opportunity to add new techniques to their current martial arts skills. Our vision is, through the Association, to spread the benefits of learning Brazilian Jiu-Jitsu.
Take the chance and be part of a great team, be part IBJJA.
---
Benefits of Being an IBJJA Affiliated:
BJJ Schools
Provide proof of rank – promoted by a verifiable 3rd degree black belt or higher
If you do not have proof of rank we can evaluate your skill level and promote you to an appropriate and registered rank
Instructors with proof of verifiable rank may also be evaluated on their skill level and will be registered
Teach your students a structured curriculum
Provide guidelines for testing your students
Learn how to grow your school through professionalism and leadership
How to teach "to everyone" specialized classes for children and adults athletes and Non athletes
Tradition martial arts schools (karate, taekwondo, kung fu, etc.)
Opportunity for these school owners to learn all the techniques required for white belt to black belt
Teach your students a structured curriculum
Provide guidelines for testing your students
Learn how to grow your school through professionalism and leadership
Allow school owners to always remain ahead of their students with added assistance through our seminars and instructional DVDs
Offer instructor certification
Allow school owners to maintain their credibility as head instructors
Save school owners money by not being forced to hire BJJ instructors from outside their schools and who have no verifiable proof of rank
Avoid the uncertainty of outside BJJ instructors showing up late for class or worse, not showing up at all
Prevent the unfortunate probability that outside BJJ instructors you hired leave your school once the program becomes successful and opens a school done the street
Successful school owners all agree that it is not a good idea to hire any martial art instructor from outside your school this conflicts with your teaching ideology and may present a disruptive environment
Adding a BJJ program to your school will increase revenue by reaching more people and will bring new excitement to your existing students.
New Schools
If you are considering opening a BJJ school, congratulations! IBJJA further provides business seminars for success of your school in the following areas:
Meet the proof of rank verification
We provide guidance and expert advice through the leasing process for your location
Advise on adequate space and location
We will recommend a 3rd party billing company for student payments
Provide you with a structured teaching curriculum from white belt to black belt
Provide you with all the necessary advertising materials and "target marketing"
Provide you with the knowledge of how to run your school as a professional business from A to Z
Other courses we offer:
Sales courses
How to develop a kidsprogramm at your academy
Blue belt curriculum
First Aid certification
Referee Course
Instructor Course
How to build up a professional looking school
---
You can also follow our IBJJA Association on Facebook!
or you visi our IBJJA Hompeage for more info: http://internationalbjjassociation.com/
---
If you need any help or want to get in touch with us please contact: email@bjjintensivecamps.com
---